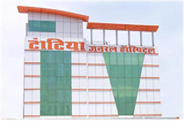 Tantia General Hospital is equipped with 100 beds and adequate diagnostic facilities such as X-ray, 3D Spiral C.T. Scan, Blood test, ECG, EMG, Digital X-ray (500 MA), Mammography, EEG Brain Mapping, 12 Channel Computerised ECG etc. with competent doctors and staff is in place to take care of the physical health and welfare of all students & Staff.
Tantia University has left no stone unturned to develop facilities for sports and recreation for students. The campus has ample space and provisions for various indoor and outdoor games like cricket, badminton, volleyball, aerobics, carrom-board etc.
University provides separate Boys and Girls Hostel accommodation facilities at affordable charges. Students can choose from Air Cooled Rooms having necessary amenities.
Page 3 of 3