Library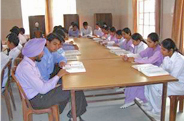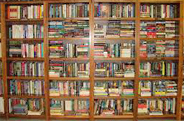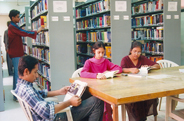 Nerve center of learning resources of any institution as it supports teaching, learning, research, academic and development programmes. The University library is well stocked with a wide range of around 50,000 books in all core, functional and applied areas of study. Leading Journals (both National and International), Newspapers, Current Magazines etc. are subscribed regularly for a quick dissemination of information to students.
Laboratories & Clinics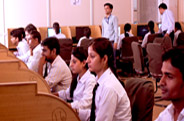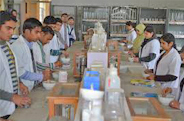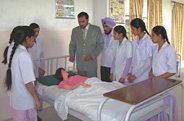 The development of state-of-the-art infrastructure and technical facilities have been a continuous process. It is our endeavour to provide updated facilities to our students where they can get practical exposure to the subjects taught and an opportunity to experiment with and apply what they have learnt in theory. All the Labs & Clinics in Faculty of Engineering and Technology, Faculty of Medicine and Health, Faculty of Pharmaceutical Sciences, Faculty of Applied Sciences, Faculty of Computer Application are well designed and well equipped with all the required equipments. Language Labs are held regularly to help students improve their diction, tone as well as expression.
Wi-Fi Campus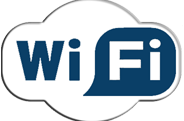 Tantia University is a Wi-Fi enabled campus which provides high bandwidth speed to all the offices and departments of the University, boosting research and developmental activities in the University by facilitating the students, research scholars and faculty to access the web even after regular college hours.
Canteen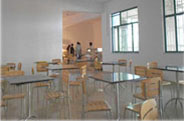 A well-managed canteen has been established in the campus to cater to extra food needs of students Tea, Coffee, Cold drinks, Snacks & Fast Foods are served. Rates are very reasonable. Facilities are provided for late hours also.
Hospitals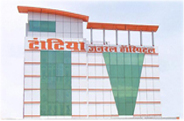 Tantia General Hospital is equipped with 100 beds and adequate diagnostic facilities such as X-ray, 3D Spiral C.T. Scan, Blood test, ECG, EMG, Digital X-ray (500 MA), Mammography, EEG Brain Mapping, 12 Channel Computerised ECG etc. with competent doctors and staff is in place to take care of the physical health and welfare of all students & Staff.
Games & Sports
Tantia University has left no stone unturned to develop facilities for sports and recreation for students. The campus has ample space and provisions for various indoor and outdoor games like cricket, badminton, volleyball, aerobics, carrom-board etc.
Hostel
University provides separate Boys and Girls Hostel accommodation facilities at affordable charges. Students can choose from Air Cooled Rooms having necessary amenities.